Niantic Lightship Maps for Unity
Attention
Lightship Maps are in Public Beta. Features and functionality in Public Beta products are subject to change.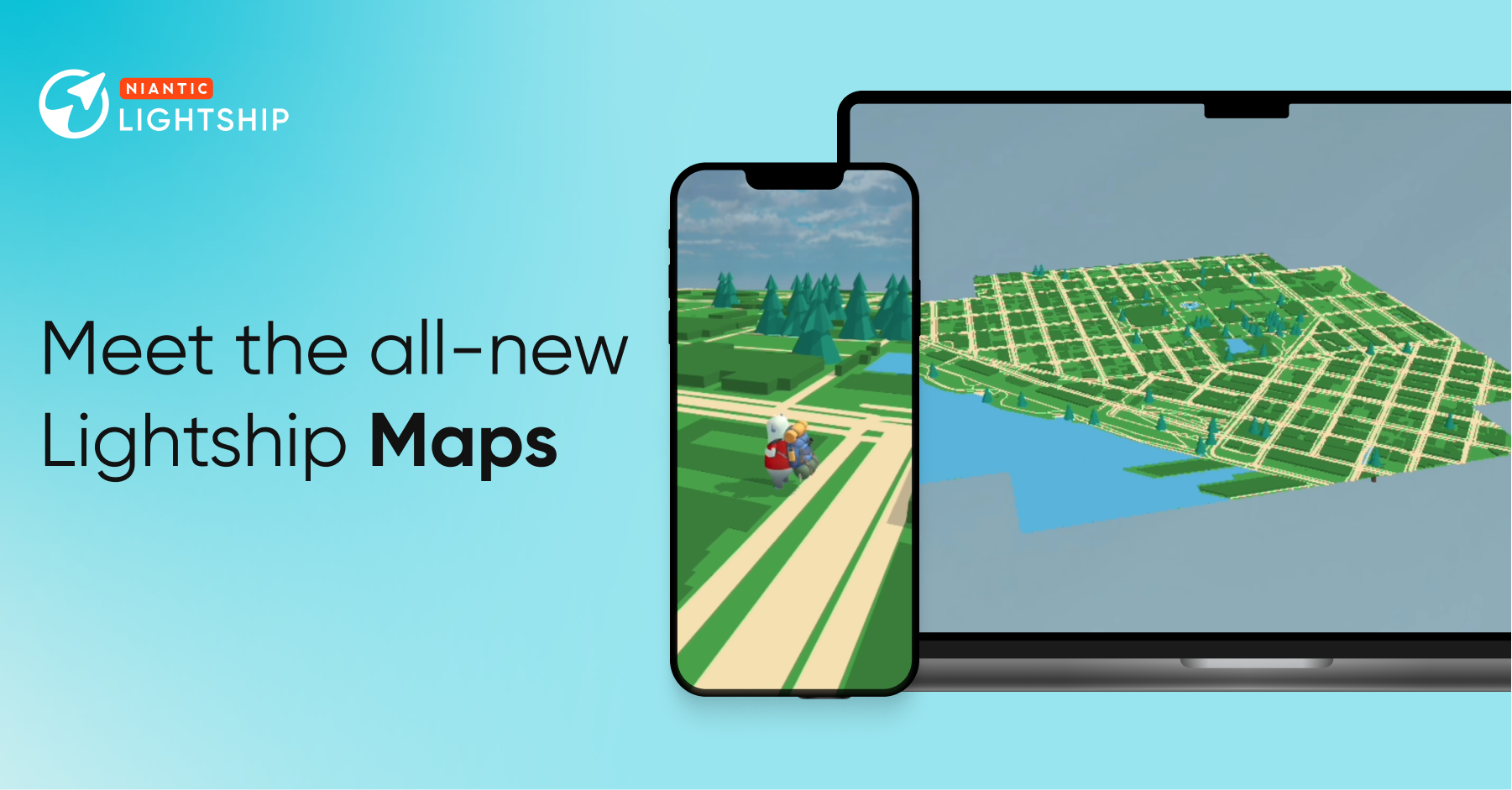 Niantic Lightship Maps for Unity ("Lightship Maps") is an SDK available on the Niantic Lightship platform that gives you the tools and features needed to display real-world location data and anchor location-based AR experiences.
Lightship Maps is also available for Web AR developers through the Niantic Lightship Maps for Web Module available on 8th Wall.
Why Lightship Maps for Unity?​
Build with maps optimized for AR
Lightship Maps is built on top of the same technology Niantic uses to power our most-popular real-world games. Unlike other tools built for automotive or data visualization, Lightship Maps is specifically designed for AR with features like:
Vector maps for smooth zooming and panning
Map caching for faster loading in low connectivity
Unity Job system for consistent performance
Let the map drive content and gameplay
Lightship Maps gives you the tools to build interactive, immersive experiences based on the metadata of the map itself. Without adding any extra external data, you can build applications with real-world physics based on:
Geometry and semantics of geographic features
Procedural generation of content based on map itself
Customize the look and feel of every map
Quickly build new location-based AR experiences with the preconfigured themes in our sample projects, or fully customize the map to match the look and feel of each application by adjusting the colors, overlays, or data of the map.
One stop shop for location-based AR
Maps tightly integrates with the Lightship ARDK making it easier to display and guide users to location-based experiences like those built with Lightship VPS.
What's next?
Get started within minutes with a few clicks by importing a Unity component into a new scene, or import and play one of our sample scenes.